Top 5 Reasons Why You Should Consider Buy Here Pay Here Cars
Buy here pay here cars are often a top-notch choice for many reasons. While it may seem to make sense to buy purchase a vehicle through a traditional dealership, not everyone is able to do that. BHPH dealerships like Liberty Cars and Trucks, are here to help you when you have been denied by conventional auto dealers, which is just one great thing about us. Understanding why BHPH vehicles are an excellent choice can help you determine if they are right for you.
You Can Get Approved Even with Imperfect Credit
When it comes to purchasing a car from a conventional lender, CarFax suggests that you should have a fair credit score, which entails a FICO score that falls between 640 and 680 or higher. Unfortunately, if your credit suffers from financial mistakes in your past, you may not have fair credit. Missed payments and credit card debt can add up, which lowers your credit score. If you have faced any of these issues, you may have deep subprime credit, which Edmunds relates to a FICO score at or below 550.
When your credit score is that low, chances of you getting approved for an auto loan through a bank or a card dealership are slim to none. That is where Liberty Cars and Trucks comes in. We are willing to work with you no matter how horrid your FICO score might be. We specialize in working with people who are in unique financial situations, such as you.
One of the ways in which we operate is that we do not run any kind of credit check. Instead, we ask for employment verification and proof of how much money you make per month. We use your proof of employment and income to determine if you can afford to make car payments to approve you for a vehicle. As long as you make enough money to afford payments on a vehicle, you are likely to get approved for a car.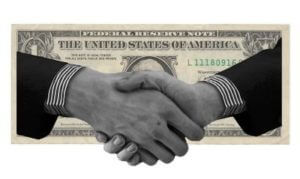 You Can Enjoy an Easier Payment System
When it comes to making monthly car payments, it can be difficult to make one payment every month. Depending on when your car payment is due, you may struggle to try to pay bills and the payment on your vehicle. Fortunately, buy here pay here car dealers make payments easier for you by dividing the sum up on a weekly or bi-weekly basis.
In other words, rather than trying to make sure you have enough all at once, you can pay a portion of your car payment out of each paycheck. Talk to Liberty Cars and Trucks to determine a payment schedule that works best for you based on how often you get paid. A professional can go over your financial situation with you to determine if a weekly, bi-weekly, or monthly payment would be in your best interest.
You Will Deal with a Faster Approval Process
The one thing you need to realize about buy here pay here cars is that you are obtaining financing for them through the BHPH company. BHPH dealers do not usually work with conventional lenders and banks, which means there is no long, drawn out approval process. Instead, the auto dealer will go through your paperwork, determine if you can afford a monthly car payment and approve you within hours or even minutes.
Truth be told, you can drive away with a vehicle the same day that you apply. When it comes down to it, if you are in need of a car, the sooner you can acquire it the better. Chances are you use your vehicle daily to get back and forth to work, school, and running errands. For that reason, a fast approval process can come in handy.
Need help with financing?
Liberty Cars and Trucks can help finance your vehicle >>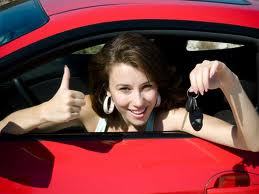 You Only Have One Place to Go
If you have ever dealt with an auto loan in the past, you know how much of a process it can be. You usually have to run back and forth to the car dealer and the lender. Since BHPH car companies have their own finances and do not work with a bank, they offer the convenience of a one-stop auto shop. To minimize the amount of running around you need to do, make sure you have all your paperwork in order when visiting with a buy here pay here professional.
They will usually want to see a valid driver's license or state-issued ID, proof that you are employed, your employer's contact information, and bank statement showing at least 3 months worth of income. If need be, call Liberty Cars and Trucks before visiting to find out exactly what it is you need to bring with you so that you are only making one trip.
You are likely to feel much better once you schedule an appointment to speak with one of our professionals. We can answer any questions you have and go over all of your concerns with you. Also, we can walk you through the car lot to show you our inventory and help you find a vehicle that best suits your wants, needs, and budget. If you are in need of a vehicle and your credit history is less than perfect, contact Liberty Cars and Trucks today!
Sources:
"How to Buy and Maintain a Very Inexpensive Car," Ronald Montoya, Edmunds.
"What's the Minimum Credit Score Needed for a Car Loan?" Matt Keegan, CarFax.