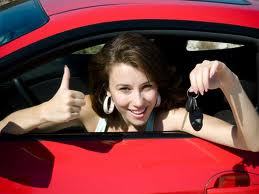 When it comes time to purchase a new vehicle, there are plenty of options out there, but only one dealership that prides itself on customer service and guarantees that you will leave feeling happy. At Liberty Cars And Trucks we take our jobs seriously and are determined to finding you the right car at the right financing, no matter your credit score. Right now, we have financing available in Phoenix, Arizona. Come in today for more information and take one step closer to driving home your next pre-owned vehicle.
Financing a vehicle can become a tricky and complicated process. Many factors affect how much and how long you are approved for, especially your credit score. We don't want your past to get in the way, so our committed finance department is here to help you get financed for the right car at the right price for your budget.
The first step to driving your new pre-owned car is to figure out exactly what kind of vehicle you need. Do you need a truck for work? A sedan for daily commutes? A minivan for the carpool? No matter which vehicle you need, we will help you find one that works with your budget and still comes with the features you need.
Once you've chosen a vehicle, fill out our simple, easy, online finance application. It only take three-steps! Just enter your personal information as well as the information about the vehicle you'd like. Once you are approved, a representative from Liberty Cars and Trucks will call you to continue the process. All you have to worry about is bringing in your down payment, driver's license, and proof of insurance.
When you apply for our financing available in Phoenix, if you are concerned about staying within your monthly budget, you can use our convenient payment calculator to calculate your purchasing power. All you have to do is enter in your desired monthly payment and down payment information. The number you get is how much you can spend on a pre-owned vehicle without going over your budget. You can also use it to determine the monthly payment on a specific vehicle – just enter in the price and your down payment.
Just because you are purchasing a pre-owned vehicle, doesn't mean you shouldn't have the same peace of mind you'd have driving away with a new vehicle. We also offer extended warranties that will fit any budget for extra safety and security in case of a mechanical issue.
Stop shopping around and come into Liberty Cars and Trucks for our financing available in Phoenix Arizona. We are committed to helping you drive away with the pre-owned vehicle you need at a price that works for you.